Several years prior, secretaries joined meetings to take notes. It was a tedious assignment, as the secretary needed to listen to everything that was being said and take down notes. Subsequently, the secretary needed to transcribe their notes, confirm things with individuals who attended the meeting over phone calls and direct mail before finalizing the minutes of audio of the meeting.

Today, artificial intelligence has helped current businesses record the minutes of the meeting, by having either an audio or video recording. This practice is increasingly practical and proficient in light of the fact that everything is captured. Nothing is missed during the conversation. Businesses depend on transcription services for this reason, which removes the need to use secretaries as transcribers and saves their time to work at their jobs as secretaries.

Transcription Services:

Basically, transcription services take audio and video recordings from business meetings and call recordings and transcribe them into notes. This procedure is in high demand these days as it is a lot simpler, proficient, and thorough than essentially taking notes and data points. It is simpler in two significant ways. To begin with, it permits all individuals in the meeting to concentrate on the issue at hand, leaving note-taking and transcription to Servixer.
Your staff can focus on what is being said and better connect with clients since they can believe that precise and complete transcription will be accessible immediately. It additionally permits your staff to have a much more comprehensive record of the meeting than they would get by taking notes and data points. There are many transcription companies such as Scribie, Transcribeme, GMR transcription that offer work to a freelance copywriter or a transcriber but what they lack is a dedicated QA team to keep quality in check, managers to ensure that deadlines are met and support staff to answer customer queries 24/7, Servixer offers all these features and much more.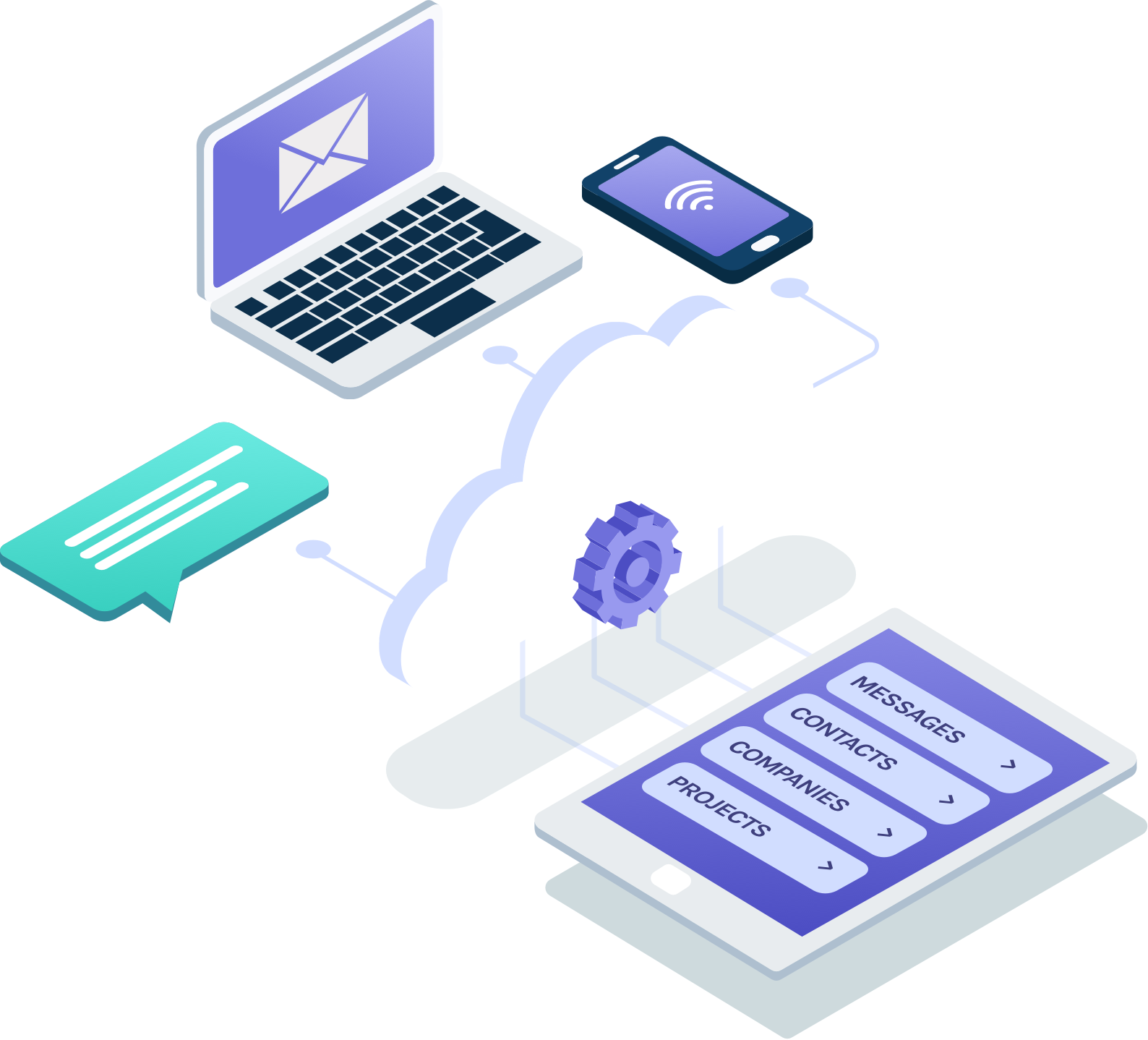 Why call tracking is a must-have for the automotive industry

Car dealerships receive numerous inbound calls in a single day and those calls carry valuable data. Nowadays almost every car-buying journey starts with the internet, customers read reviews and then call the phone number listed online to start their search. Keeping that in mind it is always important to have an updated phone number listed online. Not just calls related to sales but every inbound call is packed with valuable data that can not only help improve sales marketing strategies of a car dealership but also improve customer experience, train employees, and better the process of other departments as well. Service and Parts department represent an important source of income for car dealerships.

How inbound calls are handled by representatives of the Parts and Service department is an integral part of customer retention. If a first time customer makes an inbound call because his car broke down and was treated well, he may consider buying a new car if the current car has too many issues. All inbound phone calls received by any department are associated with a unique phone number which makes call tracking easier.

Experienced copywriters and transcribers familiar with the automotive industry are hard to come by these days as not everyone knows how things work in car dealerships. At Servixer we have highly skilled transcribers, copywriters, editors, and analysts who know the value of data extracted from phone calls.

A transcriber or copywriter who is familiar with general transcription only may not know the importance of keywords extracted from phone calls and how they will help in improving marketing campaigns of a dealership as digital marketing represents an important part of generating new leads. So it is very important to go with a transcription company that has experienced transcribers or copywriters specifically related to the automotive industry.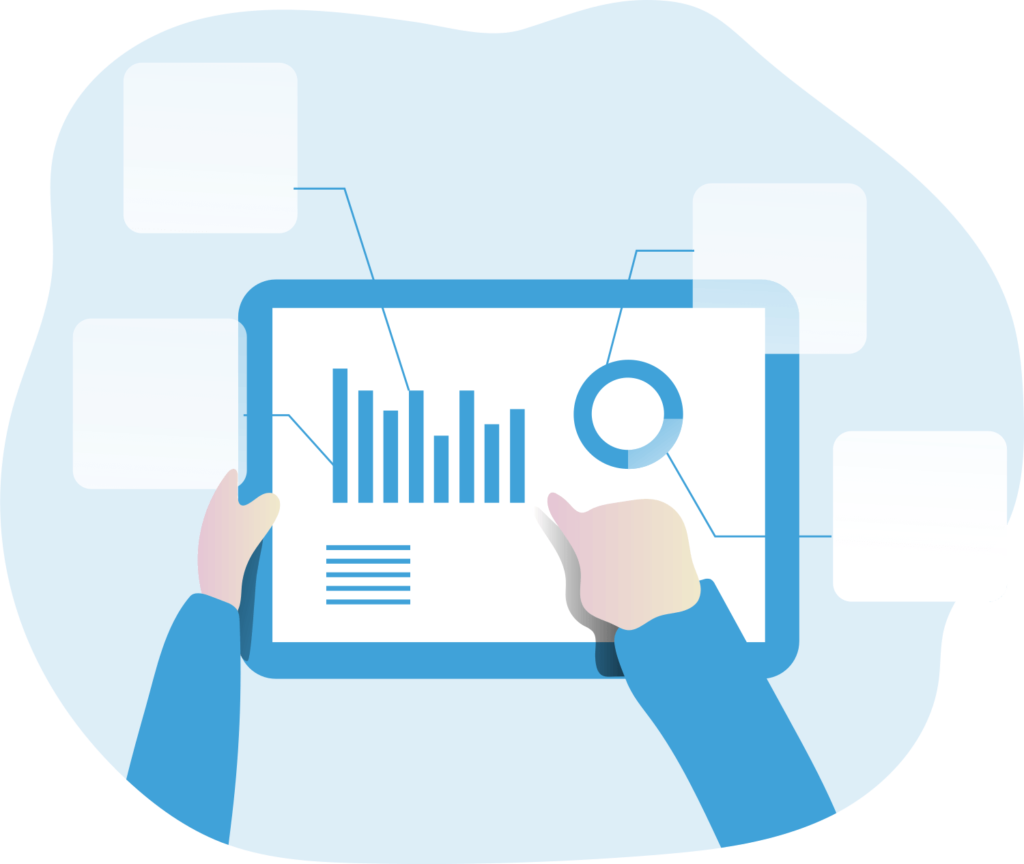 Benefits of Transcription: Saves Your Business Money;

Transcription services permit your business to save money in several ways. The devices and equipment, and the labor, marketing, and experience you would need to utilize to provide proficient transcription services in-house, can be expensive. By utilizing assistance that offers transcription, you can get your records properly transcribed without taking on the extra overhead expenses.

Hiring full-time transcription teams in-house is undeniably more expensive than finding a trustworthy company to outsource transcription to. You have to pay for salaries, benefits, extra time, tools, and in any event, training, rather than basically paying for the service. Another plus with regards to professional transcribers is that they will have years of experience transcribing various documents.

Improves SEO Strategies;

If you want to rank high in web engines, your web page needs to have text content. Web engines search for important information, which will help improve the perceivability of your website and reach the target audience. Transcripts can specify your specialty. You can add more keywords to transcripts, too. Internet search bots and followers can file your website's unique content through google analytics, google ads, social media posts, etc.

Provides Reference To Your Content;

If you choose to provide videos and podcasts on your site, transcripts of these materials will assist specialists with following the content. Transcripts are valuable for several people since they can get the needed information quickly as opposed to replaying a video or podcast numerous times to get the details.

Improves Turnaround Time;

In fields where audio or video data plays an eminent job, transcripts can truly speed up a video editor's work process. With a written record, editors can mark segments where modification must be finished at the same time and then come back to editing. Switching between duties is a genuine productivity killer. With the benefit of a transcript, editors won't need to switch between viewing and editing throughout the procedure.

Helps Employees Focus;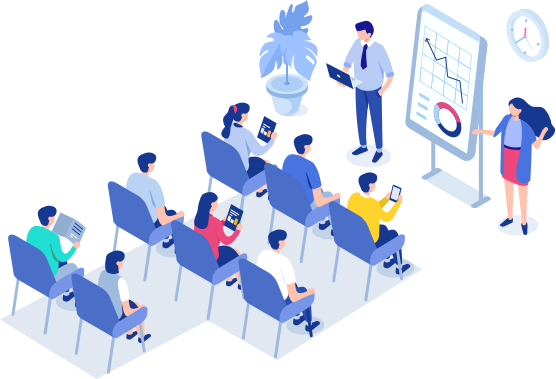 In all businesses, transcribing meetings gives workers searchable records without constraining somebody to take notes. This can help with everything from project management to repurposing a transcript into marketing content with fast turnaround time.

Research has demonstrated that visual memory is stronger than sound-related memory. On the chance that workers are given transcripts of all auditory or visual training content, they'll hold that information much better.

Increases Accessibility;

In 2011 in the united states, President Obama extended the Americans with Disabilities Act (ADA) to incorporate a specification for public audio and visual material to be available to all watchers for the first time. This implies that it's illegal for audio and visual content creators who work in the public sector to exclude captions or transcriptions in their material.

Including transcripts for the entirety of your audio and visual material is caring and conscious of any and each possible watcher. Providing transcripts of your visual and audio files permits individuals with impaired hearing to read your content, which sends them the message that you care for individuals with disabilities. You put effort to guarantee that everybody has a chance to get access to the data they seek. Research and case studies show that videos with captions rank better than videos with no captions or subtitles.

Gives You Additional Flexibility;

When your business needs transcription services, you have to have multiple alternatives accessible to suit your company's needs whether it's a small business or a large chain, marketing efforts are always needed. Outsourced transcription companies can give your business just the basic services required like blog post writing, call tracking, captions, medical transcription work, etc.

When specialized transcriptions or transcriptions in numerous dialects are required, only an expert assistance can fulfill your needs. It can also assist you with your simple demands and offer services for progressive point by point and complex tasks. Allowing an expert transcription service to help transcribe your audio files and video files can save you cash, provide you an analytics platform and help keep your plans on track while giving a lot of flexibility to your business.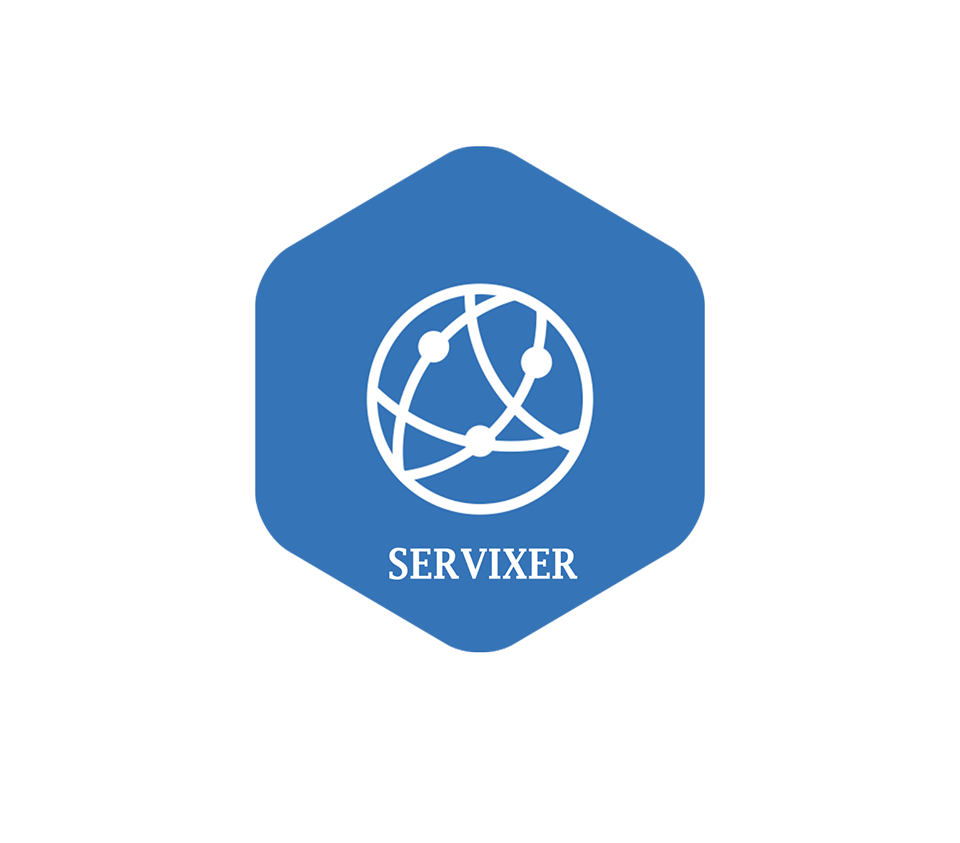 Our Transcription Services:
Servixer is the best place for your conversions, there are numerous transcription companies out there but where we stand out is that we provide quality services at the most affordable rates. We offer a professional transcription service and have a simple business premise: to provide high quality, high accuracy, 99% precise, and responsive customer service that can firmly compete in the language services industry.

We follow the best practices by utilizing a carefully tested system of industry-expert language specialists, the best text editor team, freelance copywriter team, marketing materials, and full-time copywriters, experienced project managers, and independent contractors to guarantee that the work we put out is the best. A good copywriter or transcriber ensures that guidelines are strictly followed and the end product is 100% error-free.

An important factor is hiring copywriters that create content and blog posts to target audiences and business owners and work on marketing campaigns, a factor we take very seriously. We believe that dedicating a team of copywriters to a certain business eases the minds of business owners so they can focus on other aspects of the business.

We have language specialists, native speakers, and highly skilled copywriters to deal with certified transcriptions to fulfill each requirement and tend to all inbound phone call transcriptions. We work in multiple language sets. Our team members of full time and freelance copywriter offer a service based on what our potential customers need, going from general content to certified transcriptions, polished and upgraded by our detailed review procedure by real people to guarantee the most accurate transcripts to address the issues of our customers as well as the language industry. Consider using our transcription services to save yourself hours of monotonous work.

We have a group of qualified transcriptionists and copywriters prepared to take on all of your business needs. The resolute, demanding work of our project managers empowers us to keep up a customer satisfaction rate of 98% year after year. They guarantee that your task expectations meet your quality requirements and deadlines. People, organizations, and businesses need this service. It may be academic records, immigration docs, business proposals, contracts, legal cases, court decisions, government agencies, and different legal agencies that need to confirm the legitimacy of the transcription.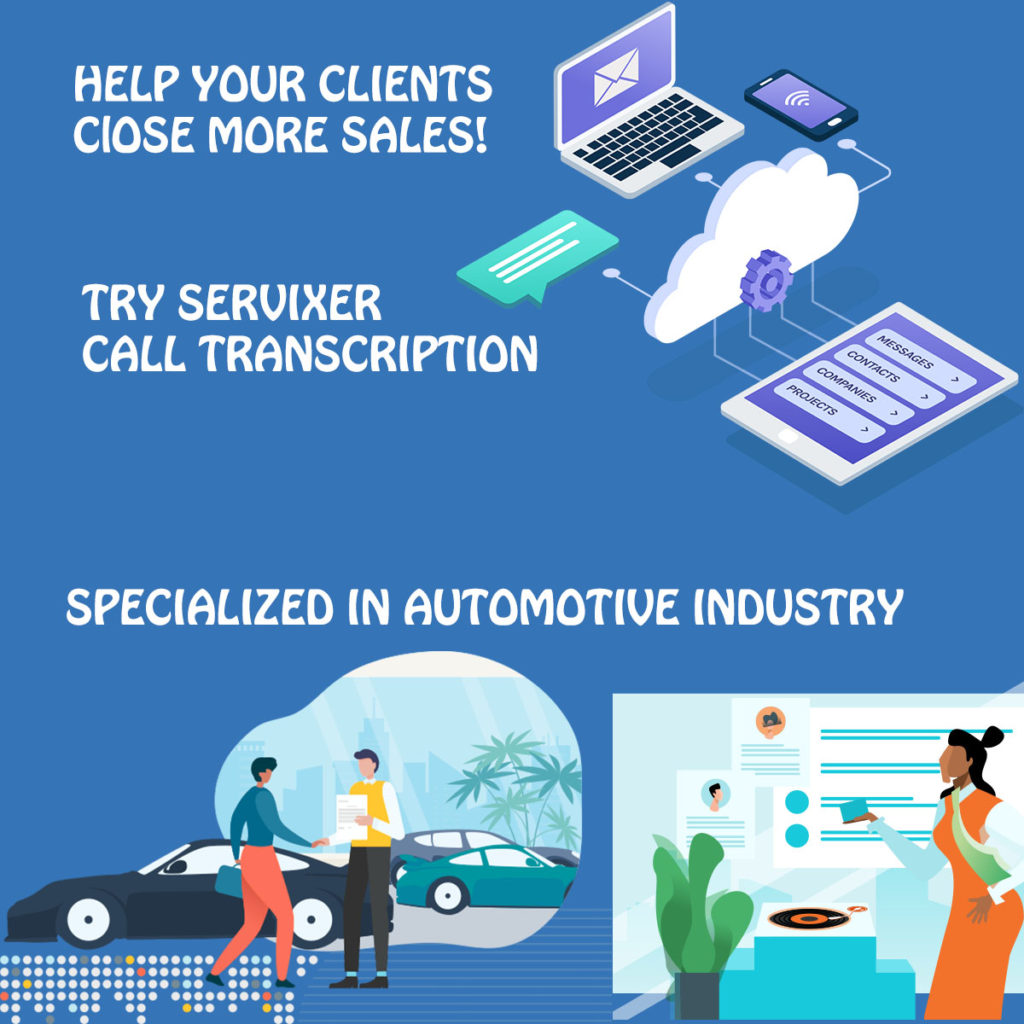 Contact Us
---
---